This article was re-purposed as a Mashable guest post here: http://mashable.com/2012/06/01/productivity-tools-gadgets/
Startups are hard-work; I can often find myself working until 2-3am in the morning for days at a time and then having to get up to come in at 10am the next morning to start all over again. I'm quite a night-owl and get a lot of my work done late at night, so getting up early can be tough, on top of that I'm fairly ADHD and not a naturally organized person. But there are a number of gadgets and tools that I (and potentially you) can employ to organize working routines more effectively, here are my top recommendations:
1. Lark ($99 for iOS)
I've found Lark to be a great wake-up alarm; it's silent and wakes you through a vibrating watch type device. It's worked well for even a deep-sleeper like me.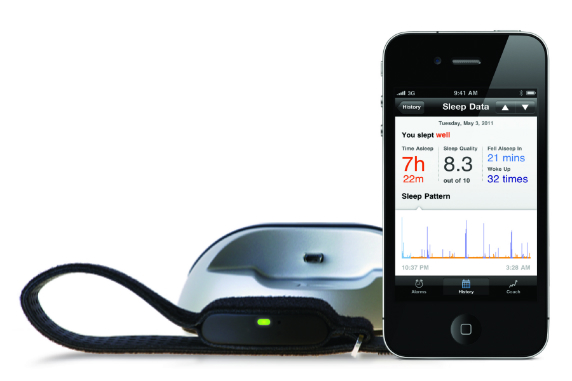 2. Sonic Boom Alarm Clock ($29)
On the total opposite end of the spectrum to Lark, is the Sonic Boom alarm clock, which is as loud as a pneumatic drill and includes a vibrating extension pad, which when placed under your pillow, physically shakes it as hard as a drill as well. If you sleep through this, then you should definitely go to see a doctor. You can think of either a combination of the Sonic Boom and Lark, or one of the other depending on your personal taste. Surprisingly I actually find the Lark device more effective.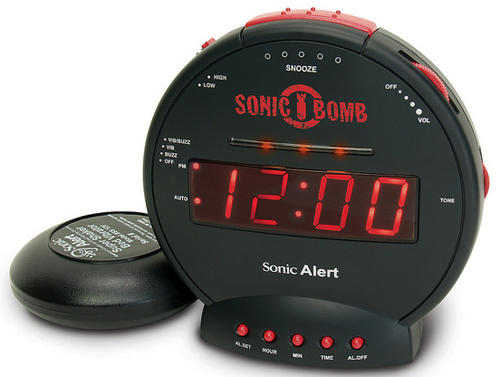 3. iDoneThis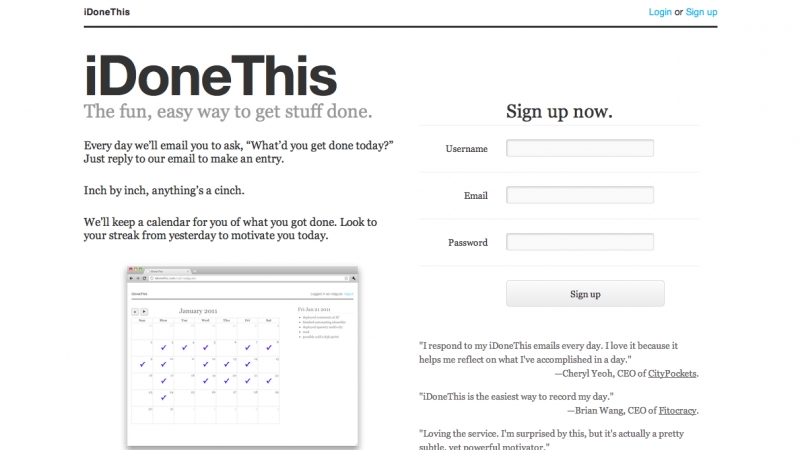 iDoneThis is an essential tool for helping me keep track of my distributed team (we also have an office in London). Each team member enters what tasks they completed at the end of each day; which means that everyone can have transparency across the company and I can quickly at a glance see how everyone is getting on and if I can offer anyone additional support with any of the tasks that they're working on.
4. Pocket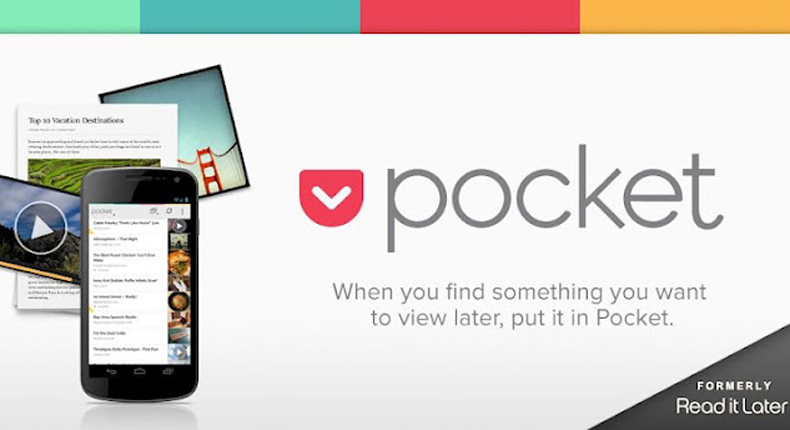 Pocket (formerly called ReadItLater) and its associated Chrome extension are essential for helping me stay focused and on track with the task that I'm currently working on. It means that if I find something interesting that I'd like to read, but not at that present time, I can store it for future reading in just one click. It also integrates with Google Reader. This means that I can carry on doing my work, and catch up on my essential reading at a later time, more convenient for me, perhaps on a weekend for example.
5. Rapportive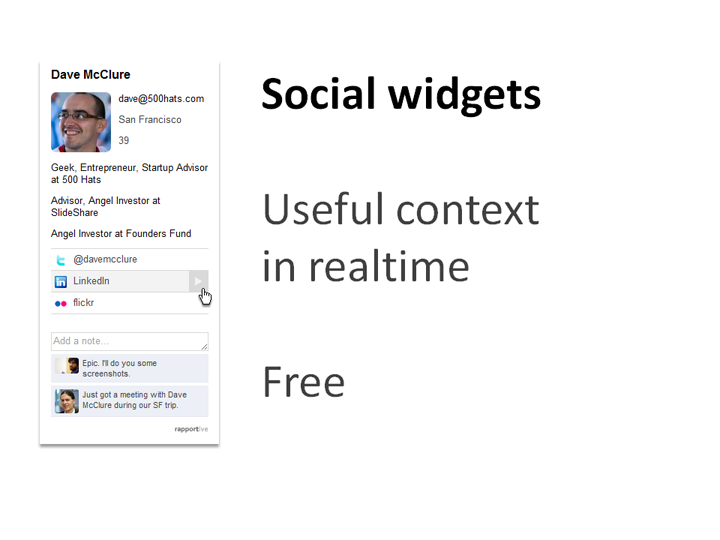 If you haven't got Rapportive installed on your Gmail account, go and get it now! This is an indispensable tool for gaining more insight on people you communicate with via email. If I receive an email from someone, I can just mouseover their email address and instantly see their social media profiles, such as Facebook, Linkedin and Twitter accounts.
6. LastPass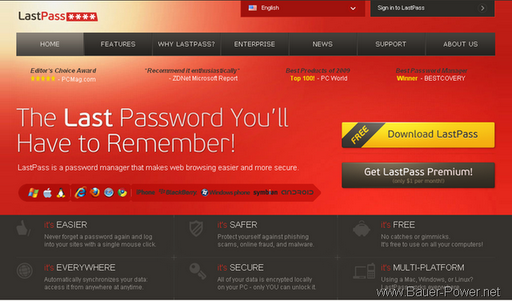 Another absolutely essential tool. LastPass remembers all of your passwords and logins; even automatically logging you into sites should you wish. It can also help you generate extra secure passwords. This is a tool that I'd massively struggle to live without as I just have so many logins across the web!
7. Boomerang for Gmail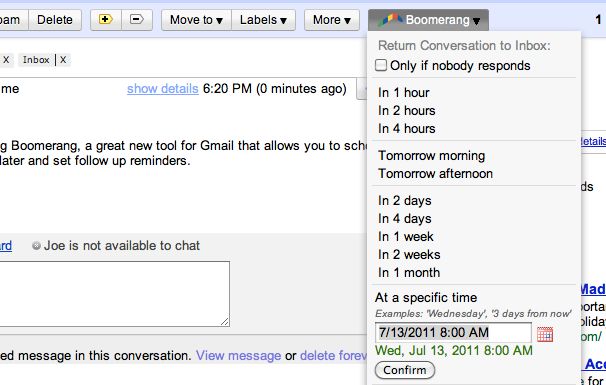 Why on earth Google hasn't bought Boomerang for Gmail, I do not know. This, again essential, tool lets you "boomerang" emails based on different criteria, e.g. when I'm sending an email, I can say "if no one responds to this email within two days, bring it back to the top of my inbox", I can then follow up with that person.
8. RightInbox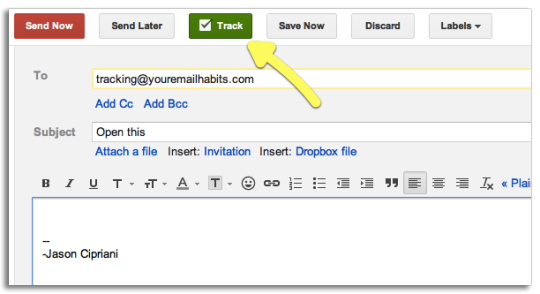 RightInbox is a great solution for scheduling emails to be sent at a later time (a feature that Boomerang also possesses) and also allows you to be notified when someone reads an email that you sent. So if you don't get a response, you can chase them, knowing that they've read your email, no more excuses!
Have any thoughts on this post? — Tweet me at:
@_jacksmith