Disclaimer: I have very little idea what I'm talking about. I just read a bunch of articles online, watched YouTube videos and tried out different kit, so that you don't have to.


Below is the current video and audio setup that I have for Zoom.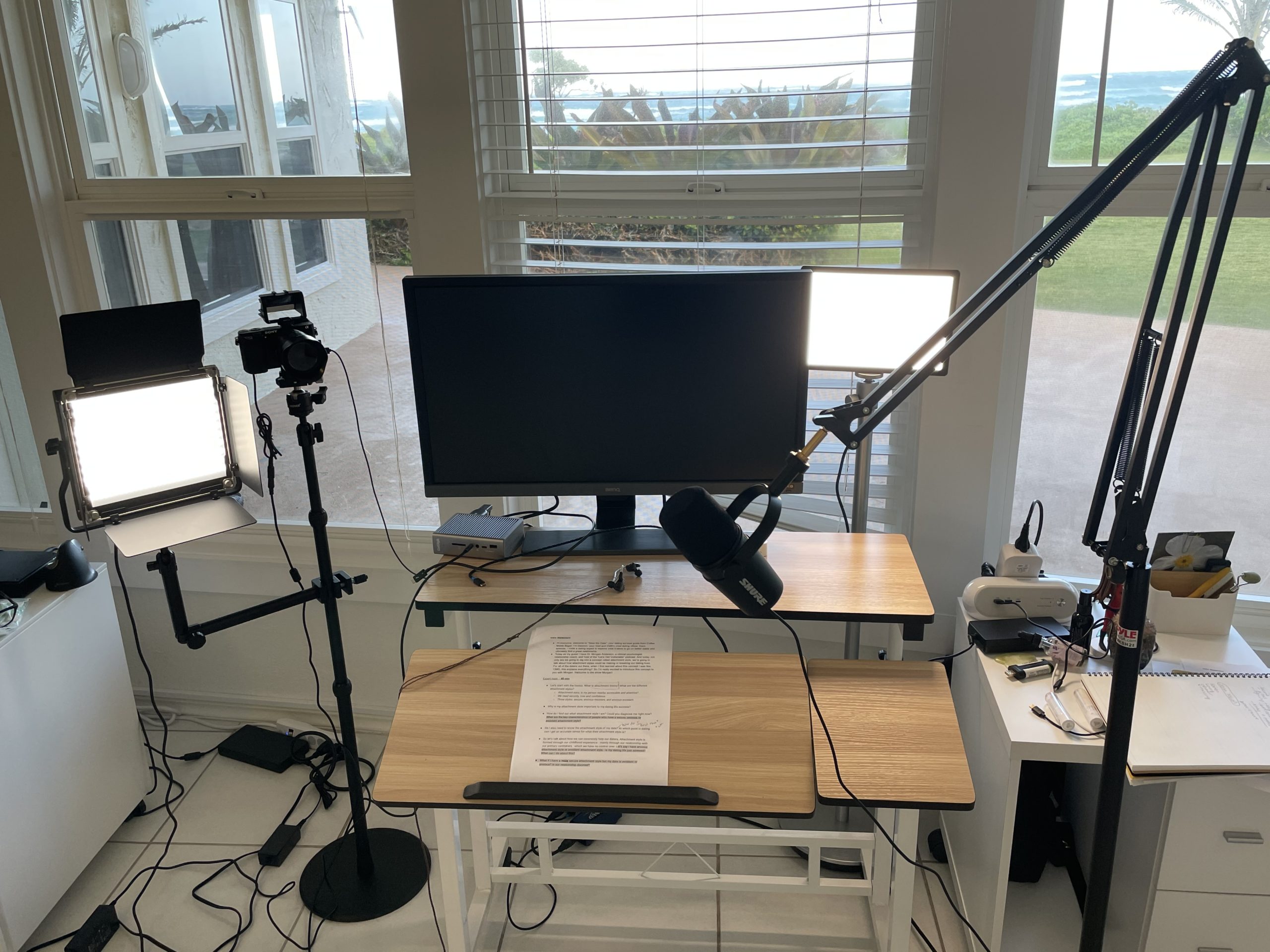 Total cost: around ~$1700
Google sheet with all of the items
Amazon wishlist with 95% of the items
Audio:
Microphone: Shure MV7 USB Podcast Microphone
It's just plug and play, with good sound.

Microphone stand: Pyle Microphone Boom Suspension Stand

Will depend what your needs are and what setting you're recording in. I like this "scissor" suspension floor stand. Most microphone scissor stands need to be attached to a desk. This is just a floor stand and you can adjust
...
click to read full post